Simple, easy things you can do to get your feet wet
Social media
The easiest thing that you can do is to interact with content so that the social media algorithms will boost it more. I believe that includes bookmarking Tweets and adding Instagram posts to a collection, which allows you to boost content in private.
Posting your own content on social media can be a great way to reach a lot of people and to make an impact, even if it's just your personal circle of friends and acquaintances.
Maintain a simple resource
This can be something as simple as what SusieQ is doing with her list of 300+ Twitter accounts to follow. Feel free to maintain a resource on LongHaulWiki.com, this forum, Reddit, Facebook, etc. - just put it online somewhere. When you're happy with it, tag me @glenn_chan on this forum and I'll try to incorporate it into the resource hub at SickAndAbandoned.com. I'm currently looking for people to maintain lists of vax-injury related content on Youtube, Odysee, Rumble, etc. to help people sift through those platforms to find useful content.
Wear a shirt in public to raise awareness
You could make your own shirt with your own message on it. If you use a Sharpie, you'll need to rewrite your shirt whenever you wash it.
VSRF sells misinformation superspreader shirts. I don't know who else sells shirts.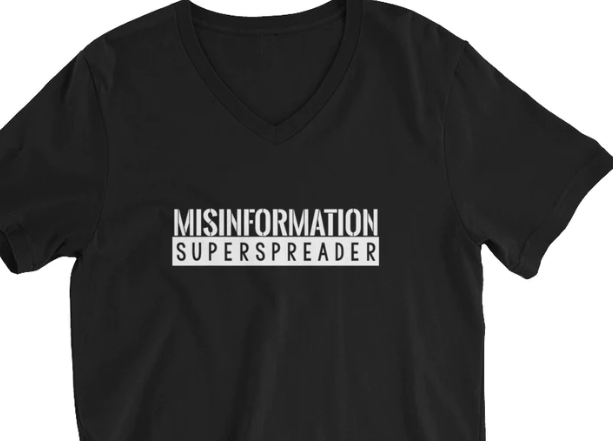 Tell your story
More Ideas
More ideas in the post below. It's a wiki so people who have posted on this forum can add to it.