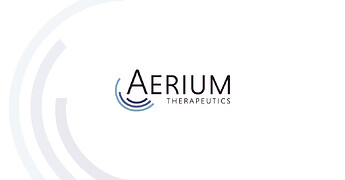 Michael Peluso is working with the biotech company to see if their monoclonal antibody targeting SARS-CoV-2 (not to be confused with antibodies designed to suppress the patient's immune system) helps.
Many other similar monoclonal antibody products were developed for SARS-CoV-2. However, they may not necessarily be the easiest treatment to get. The eligibility criteria has changed dramatically over time so you're best off checking the eligibility criteria yourself. Limited access will likely limit the number of long haulers who actually try this treatment.
Post vac and Long COVID patients have tried many other treatments that could affect viral reservoirs of SARS-CoV-2:
Black seed oil
Vedicinals9
Melatonin
Vitamin D
Tollovid
Monoclonals against SARS-CoV-2 (not from Aerium Therapeutics)
IVM, HCQ, and black seed oil are leading treatments among those who recovered. However, the response rates are really low. The low response rates seem inconsistent with the viral reservoir theory.
*Obviously viral persistence is unlikely in post vac patients, especially those who were injured in Australia and New Zealand where the level of COVID infection was extremely low during the vaccine rollout.
The bottom line
Monoclonal antibodies hold some promise as a treatment. It may turn out to be another ivermectin, HCQ, black seed oil, etc. Access to this class of treatment may be a problem.
Limited survey data
Both post vac and long haul patients have tried other monoclonal antibodies against SARS-CoV-2. However, there isn't much data because the treatment wasn't popular. The results were generally favorable for monoclonals, though they aren't a silver bullet for post vac. Also the survey data may be skewed by how people interpret the question (there could be a split between those who think the question is asking about acute COVID and others who think the question is asking them about their chronic illness symptoms).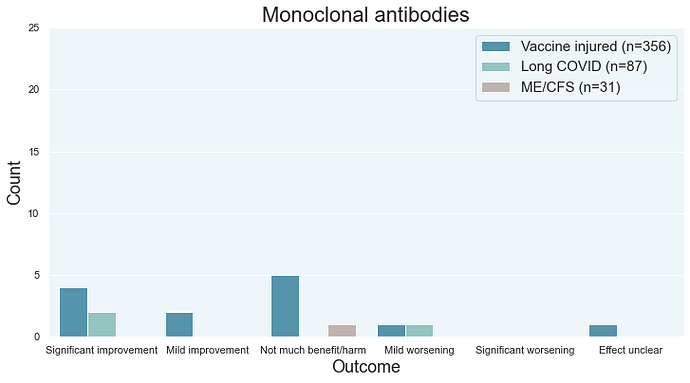 ---
Media article
https://www.sfchronicle.com/health/article/long-covid-infusions-18378584.php
Clinical trial registration