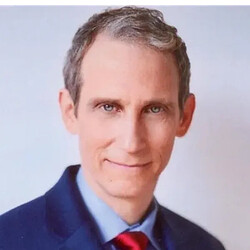 So obviously the problem with being injured in Canada is that the Canadian doctors are being persecuted and it's hard to find a doctor. Alan Bain is in the process of figuring out how to help the Canadian injured. Right now he's offering advocacy and consultancy.
To get in touch with him, go to https://docintheloop.com/
In the past he helped multiple hospitalized COVID patients get access to ivermectin. See Mary Beth Pfeiffer's substack explaining what he did.
Interviews
To get a sense of who he is and what kind of medicine he does.
Our Venture TV - talks about treating Long C and V injry. Encourages patients to advocate for themselves and for doctors to step up and to stop ignoring their patients.
Rumble Interview - He doesn't really talk about v injury or Long COVID in this one. He talks about humane healthcare. He talks about treating acute CVD patients with ivermectin… including patients who had to fight in court to get access to the Nobel prize winning drug.
The other options for Canadians
Darrell Demello, an India-based telemed doctor. See this Facebook post.
The secret list of Canadian doctors that I maintain. Message me here or via Facebook. In certain provinces there are no Canadiian doctors.
Travel to another country
The uh… Dallas Buyers Club method.