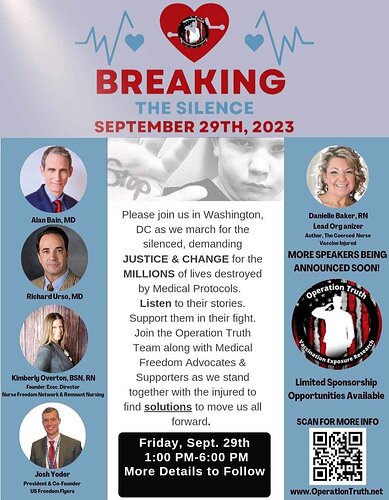 A lot of people I know will be there…
Dani Baker (Danielle Baker) is a vax injured nurse. She's the lead organizer.
Alan Bain was one of the doctors who gave ivermectin to hospitalized patients. He's been in a number of court cases.
Martha Twitter:c19VaxInjured is one of the organizers.
As well as:
Kimberly Overton offers nursing/advocacy services for the injured.
Richard Urso is one of the medical freedom movement doctors. You may have seen him in the vax injured rally in Scotland.
Josh Yoder is with the group US Freedom Flyers.