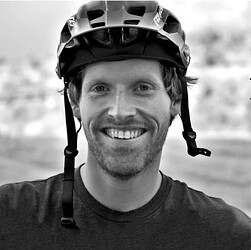 Kyle is a Youtuber who makes videos about mountain biking. His vax injury left him unable to work, which is why you can see large gaps in his Youtube channel history. More details of his injury can be found on Real Not Rare.com. Official diagnoses:
Pericarditis
POTS
Reactive Arthritis
Chronic Fatigue
The good news is that there are a number of people who have gotten their life back, even if a high level of recovery is uncommon.
What he did to treat himself
He tried a lot of things including fasting, carnivore diet, etc. etc. I don't remember everything that he tried and what worked for him… it's probably in his second John Campbell interview.
The things that helped him were:
HBOT (I think it's a hard shell clinic near where he lives)
Ivermectin
Black seed oil
Treatments that I forget
Important note: While Kyle is lucky because he responded to multiple treatments, please be careful as some people will get hurt by those treatments. The Patient Experiences Protocol video has a bit of safety information. Starting with lower dosages and discontinuing early may reduce the chance that you will get hurt by these treatments.
Level of recovery
He's definitely able to be a professional Youtuber again.
It's not clear to me how many lingering symptoms he has left. If you look at the timeline section below, you can see that he talked about his "last" session of HBOT… then his health got worse and he started HBOT again.
I didn't figure out if he can compete at the elite levels of mountain biking, which he was doing prior to his injury. However, it seems clear that he has experienced a huge level of recovery and has gotten his life back. He did experience survivor's guilt (which mirrors my own experience with recovering a lot).
Timeline
First Dose of Pfizer in June of 2021
[July 2021] IG - https://www.instagram.com/p/CRZmdZgHvgg/
[Oct 2021] IG - https://www.instagram.com/p/CVoEk5sh82_/
[Oct 2021] Kyle Warner on John Campbell - Kyle's vaccine complication - YouTube
[Nov 2021] IG - https://www.instagram.com/p/CWCOcGlrFMT/
[Jan 2022] IG - Talks about Defeat the Mandates DC
[Feb 2022] Youtube channel update… mentions his health problems but doesn't talk about vax injury. Working Our Way Back! Life Update & Some Positive News… - YouTube
[March 2022] IG - Talks about "last" session of HBOT (he did HBOT again later following worsening of symptoms?)
[May 2022] Kyle Warner on John Campbell #2 - Kyle's vaccine injury update - YouTube
[Feb 2023] IG - Talks about getting back to normal life, survivor's guilt